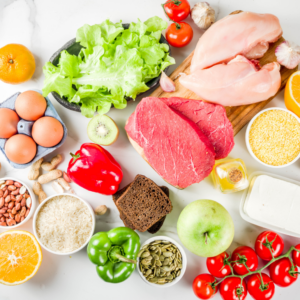 As you may have learned from the low-down on the low FODMAP diet, this can be an effective approach for those suffering with IBS. The first of the three stages involves restricting groups of carbohydrates that, while healthy for you, are more likely to trigger unpleasant symptoms for a sensitive gut.
But have you tried to implement the low FODMAP diet yourself and failed? When few of us have time to cook every meal from scratch, the reality of strictly eating low-FODMAP for 4-8 whole weeks can not only be an emotional struggle but a practical one too. Not to mention the fact that our research team from King's College London have shown that when not implemented correctly, under the care of a trained specialist, the diet can indeed have a negative impact on your gut microbes… and so a vicious gut health cycle ensues.
Need a solution that can allow you to reap low FODMAP benefits but in a more practical (and lower risk) way?
Try our FODMAP-lite approach.
If your IBS doesn't respond to the first-line diet approaches (e.g. reducing caffeine, alcohol and spicy food) and you don't have access to a FODMAP-trained healthcare professional, our FODMAP-lite approach might be a helpful place to start. In fact, we developed this simplified approach back in 2017 specifically for people like you. The first step is to spend some time becoming familiar with the higher-FODMAP foods so that you can plan to limit these (just for a few weeks) in your meals in advance. This preparation work will help you get the most out of the diet. Rather than jumping straight in at the deep end, getting to grips with what's needed beforehand will minimise the burden (and duration) of the plan.