Creamy chocolate porridge
---
It tastes like a dessert, and full of gut goodness thanks to our Bio&Me Super Seedy & Nutty Porridge oats.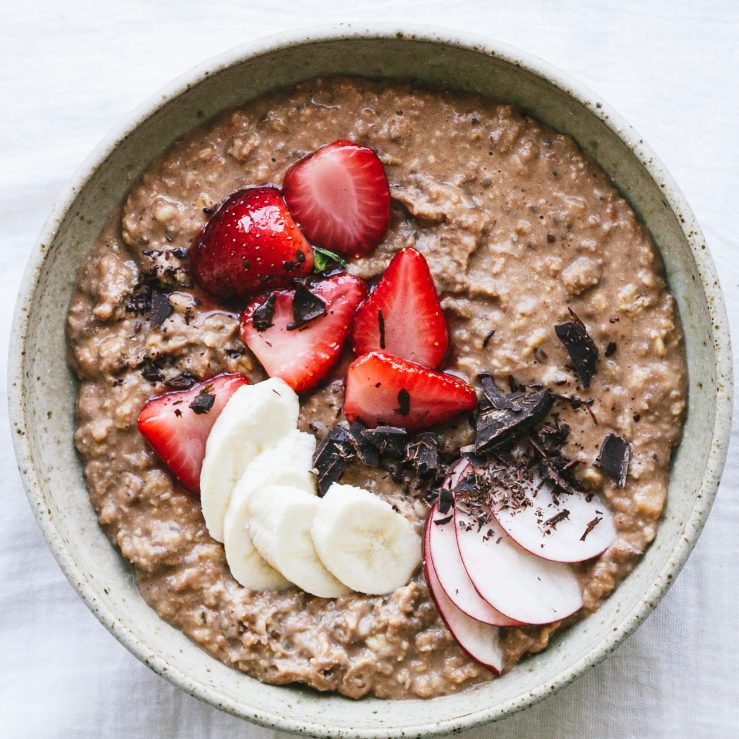 14 Plant Points
Ingredients
90g porridge (we Bio&Me Super Seedy & Nutty Porridge Oats)
1 banana
2 Medjool dates
250ml milk of choice
1tsp cacao powder or cocoa powder
a pinch of sea salt
Toppings (optional)
dark chocolate chunks
berries
banana
coconut chips
Method
Blend half the super seedy & nutty porridge oats and the dates in a food processor until you have a thick paste, adding a splash of milk if necessary.
Mash the banana in a bowl with the back of a fork and set aside.
Spoon the mashed banana into a small pan over medium heat and add the oat mixture as well as the rest of the oats, milk, cacao and a pinch of sea salt.
Cook for 5-10 minutes, stirring every now and again until it's thick and creamy - add more milk if it becomes too thick.
Serve in a bowl and top with your favourite toppings - we love adding dark chocolate chunks, sliced banana, berries and coconut chips.